Friendly advice 020 8991 1800
sales@corporateclothingwear.com


Corporate Clothing suppliers
Mens and Womens corporate clothing suppliers - London & the UK
Quick Links
Aspect is a UK corporate clothing supplier, based in London and Bradford specialising in customised workwear and PPE uniforms. Supplying our customers with embroidered polo shirts and screen printed t-shirts, polo shirts, rugby shirts fleece jackets, trousers and hospitality clothing. We have built our reputation by delivering on-time, every-time. Our customers depend on this! Our embroidering and printing is of the highest quality using the most modern equipment and the highest quality branded garments. Our service level is beyond what's demanded by our major clients, including BAE Systems, CISCO, Thomas Cook, Sony, Guide Dogs for the Blind, London Transport, Samsung, BBC, Starbucks, GSK. We also supply branded workwear uniforms to smaller companies such as builders, transport and distribution companies, retail and garden centres, engineering, hospitality and caterers.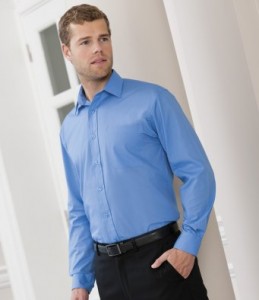 Why do businesses have corporate clothing?
Businesses choose to invest in corporate clothing for a whole host of reasons – some of which are practical and some of which are to do with building a clear professional image. Corporate clothing can help to promote your business by making your brand name and logo visible, can bring your staff together to help create a sense of unity and can help give customers confidence in the quality of your products and service.
Do uniforms really make a difference to the attitude of my staff or their work performance?
A well-designed staff uniform or corporate clothing policy should help employees to feel professional and confident. While it's hard to measure the effects of corporate clothing in a scientific way, people who wear it often report that it has 'knock on' effects. For example, an employee's work clothes might help them get into a positive frame of mind for the day ahead, it will probably encourage them to feel like part of a team and could even help them to maintain higher standards of professionalism, as they feel they are clear representatives of the business they work for.
How can corporate wear help your business?
A professional corporate look shows that your staff are ready to do business. Customers cannot help but be impressed by a professionally presented member of staff in corporate wear.
There are also practical ways in which corporate clothing could help make the running of your business smoother and more efficient. In many organisations, varying styles and colours of uniform are used to differentiate staff members with specific roles and levels of responsibility – such as in NHS hospitals where student nurses wear different coloured tunics and scrubs to those who are fully qualified. This helps to ensure employees working in busy environments can identify one another easily.
How common is it nowadays for staff to wear a uniform for work?
Very. Many millions of people at work in the UK today wear uniform. From police officers and nurses, to members of staff in popular retail outlets and transport workers – you probably come into contact with people wearing corporate clothing every single day.
For many of these people, their corporate clothing is a core part of their work identity. On the other hand, for the members of the public who deal with them, these employees' uniforms mean they are easily recognisable, and perceived as professional and reliable.
Branded corporate wear gives your staff a united identity and fosters a team spirit – which is why so many companies are turning to it.
What if my staff don't like the idea of wearing corporate clothing?
If your employees are used to wearing their own clothes to work, there is likely to be some resistance to the introduction of a staff uniform. However, it is possible to get even skeptical members of staff on board with corporate clothing if you introduce the change you are making in the right way. There are lots of uniform ideas for your business to provide for even the most reluctant 'uniform wearing' member of your team.
One way to engage people with your corporate clothing policy is to ask for their input during the design and decision making process. You may be surprised at how enthusiastic some members of staff become once they have a stake in helping to create a stylish image for your business!
You could also create a range of corporate clothing in accordance with your chosen style and the budget you have set, in order to allow staff members to select which items they wish to wear. For instance, some people might prefer a jacket to a sweater, and others a polo t-shirt to a long-sleeved jersey. Provided all are branded with your business name or logo, you can allow your employees some freedom to choose what corporate clothing they wear. Your company's staff uniform that be as individual as your team.
It's also important to ensure that whatever corporate clothing you ask your staff to wear is genuinely useful, comfortable and fit for purpose. Nothing will feed annoyance with a company uniform faster than it being ill-fitting, awkward or badly-suited to the role of the person wearing it.
For example, if your business is in the hospitality and catering sector, it's a bad idea to expect that all staff members – especially those who deal directly with food and drink – wear long sleeves. Conversely, giving these employees shorter sleeved tops, plus smart embroidered aprons with plenty of pockets for notebooks, pens and carrying a portable credit card reader, makes good sense.
Are there any disadvantages to enforcing a dress code or asking my employees to wear corporate clothing?
You may find that employees are initially resistant to a staff uniform if you've never asked them to follow one before. While you might be able to get over this by including your staff in decisions about it, and by thoroughly explaining the advantages of corporate clothing, it could be that not all of your employees will fully embrace the change.
The main challenge you're likely to face in this situation is ensuring that whatever dress code you set is properly followed.
Once you've created a corporate clothing policy, you'll need to enforce it and make sure that the garments you provide to staff are being worn appropriately. It should therefore be part of a specific person's job to keep an eye on whether their colleagues are properly attired for work.
Five good reasons to consider corporate clothing…
1. Belonging
People who wear corporate clothing are likely to identify more strongly with the brand they represent. Wearing the logo or name of the business you work for can have a powerful effect, encouraging staff to feel that they are part of a team.
2. Equality
Where a corporate clothing policy is in place, members of staff are not able to come to work in high fashion outfits, or look to compete with one another on the basis of personal style. Uniforms help to level the playing field so that everyone within an organisation looks tidy and professional.
3. Accountability
Wearing a uniform means that all employees, whether at work in an office environment, out at external meetings or active on project sites, are identifiable as members of your staff.
This should help staff to keep in mind that it is important to take personal responsibility for the way the brand they represent is viewed by those who interact with them – reminding them that professional conduct is always critical while they're in corporate dress.
4. Visibility
Another advantage of corporate clothing is its brand building power. If your business involves staff members spending time in external environments where members of the public will see them – for example, on building sites – your employees will be able to advertise your business while they work.
In other environments such as retail outlets, corporate clothing will help make members of staff easier to identify. This will help them to address customers' queries more easily and could therefore support improved customer service and possibly sales.
5. Simplicity
Often, the easiest way to ensure that people wear appropriate outfits to work is to provide them. Uniforms or corporate clothing can also help to simplify how you address safety concerns at work – for instance, through the provision of safety boots, hi-viz clothing, hard hats or fire retardant jackets.
Case study: Virgin Atlantic
The uniforms of Virgin Atlantic's female cabin crew are an example of truly iconic corporate clothing. The brand's sharp scarlet suits and high heels have been designed and updated by a succession of famous designers including David Emanuel, John Rocha and, most recently Vivienne Westwood.
The staff uniforms' connection with the world of high fashion has helped to underline Virgin Atlantic's image of style, luxury and confidence – and the brand's bright tailoring is worn with pride by employees of Virgin Atlantic, who know their corporate clothing forms a core part of the company's brand identity.
The suits, known internally as the 'Virgin Red' uniform, were strongly celebrated in Virgin Atlantic's 25 year anniversary television advertisements. The vivid red outfits of the Virgin cabin crew stand out against the drab, muted tones of other airline employees' clothing as the team from Virgin stride across the airport floor. The clear message of the advert is that Virgin is different – and that sense of difference is clearly visualised through the brand's corporate clothing.
Finding the right corporate clothing
What different types of corporate clothing could I choose from for my business?
There are as many types of corporate clothing as there are casual and business garments, so you have an almost limitless array of items to choose from. Shirts, polo t-shirts, fleeces, hats, trousers, hoodies, jackets and aprons can all be customised with your brand name, logo, marketing message or image. Smart corporate wear tends to refer to shirts and ties seen in the business world – but these products are often branded with the corporate logo, and are easier to wash and wear than a traditional suit.
When choosing corporate clothing, the key is knowing which items will best help to convey the brand image you've chosen for your business, whilst and taking care to select garments that will be comfortable and appropriate for your staff.
Should I opt for embroidered or printed corporate clothing?
Embroidery can look very elegant on staff uniform. It has an up-market feel, particularly when used on corporate wear such as polo t-shirts, jackets and shirts, and is also very durable. Embroidery is often better used for small logos such as on the breast, sleeve or nape positions of the garment.
Screen printing is the best technique to opt for if you have large or complex designs to feature on your corporate clothing. Screen printing garments can also be very cost-effective if you are buying clothing in significant volumes.
Are there any restrictions on what colours can be printed on my corporate clothing?
Some coloured inks are more difficult to print with than others and the nature and quality of the fabric being used for printing can also affect the results it is possible to achieve.
The best way to ensure a good result is to design your corporate clothing in collaboration with us, as we'll be able to advise you what combination of materials, threads and inks will yield the best outcome.
Should I consider re-labelling my corporate clothing?
Re-labelling involves the removal of the garment manufacturer's label and its replacement with a bespoke, branded label appropriate to your corporate identity. It creates the impression of a custom-made range of branded clothing, without the need to expensively design and bespoke manufacture garments to a personalised template. This can also be achieved by replacing the manufacturer's zip pulls with your own. Numerous types are available but the two most popular used for replacing the original are flat fabric and filled (puffed) woven fabric.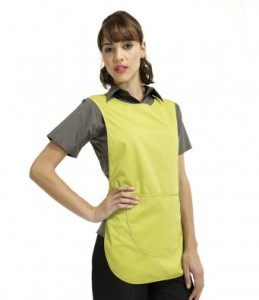 What is tax tabbing, and how could it help me?
Tax tabbing is the application of a non-removable logo to an item of clothing to ensure that it is identifiable as a corporate garment. This allows the wearer to receive it from his or her employer without fear of its being considered a fringe benefit or gift in kind by Her Majesty's Revenue & Customs – in which case, it would be taxable. The simplest description of a tax tab is the red Levi's tab that you find attached to the back pocket of jeans.
Perceptions of corporate clothing
With the right corporate clothing code in place, customers and clients are more likely to see your business as…
Professional
There's no denying that members of the public are reassured by dealing with employees in corporate wear. The air of professionalism that it conveys helps a customer to have confidence in the person they're dealing with – whether that person is a police officer, a retail assistant or a public transport worker.
Responsible
When your staff are in corporate clothing they're more likely to behave in a way that they know reflects well on the company they work for. That's reassuring for the customer, as well as for you.
Confident
A business that asks its staff to wear clothing emblazoned with its name or logo clearly believes in the product or service it provides.
Your willingness for your business to be identifiable speaks volumes about the confidence you have in your employees and what they do.
Available
The enhanced visibility offered by corporate clothing gives your staff an air of openness. In any environment, a staff uniform shows that they're available for a customer or member of the public to talk to, should this be needed. Making your employees easy to recognise shows they are happy to help – and that will be of particular value in the retail, hospitality or catering sectors.
Successful
A clear, consistent corporate image speaks of success. Customers will feel you must be doing well if they can see your logo online, on paperwork, on company vehicles and worn by your staff.
The idea of wearing a uniform to work may not prove immediately popular with your staff. But it's worth remembering that, contrary to any initial negative perceptions, corporate clothing can be…
Comfortable
If corporate clothing is carefully chosen and fits the wearer properly, it can be just as comfortable as a member of staff's own clothes.
Stylish
Shirts and knitwear can bear subtle corporate logos, while suit jackets can be cleverly customised.
Corporate clothing doesn't have to mean sweatshirts covered with splashy imagery, unless you feel that's appropriate for your business.
Easy
Corporate clothing can make life easier for your employees, even if more reluctant members of staff don't realise it when your uniform policy is first introduced. There's a lot to be said for not having to plan your own outfit every morning!
Depending on which garments you choose, corporate clothing can also be easy to care for. How well your corporate clothing washes, how much ironing it requires – and especially whether it needs to be hand washed or dry cleaned – will all be important considerations for your staff.
Useful
If your organisation has a lot of staff with different roles, providing them with corporate clothing specific to their responsibilities/job function will help employees to recognise one another quickly. This could help with the ease and efficiency of working together on a daily basis.
Enjoyable
Well-judged corporate clothing can make the wearer feel great: professional, smart and proud of their position. Many people who wear uniforms to work feel a real sense of pride in what they do, and associate that positive feeling with putting on their work clothes.
Case study: Apple
Apple seeks to style itself as a brand for creative, cool individuals – and its corporate clothing reflects this. In Apple stores throughout the country, employees wear simple logo t-shirts that can be personalised with jewellery, other clothing and accessories.
Giving staff this freedom to express themselves, at the same time as making them identifiable to shoppers, is a clever compromise that prevents Apple's decision to provide corporate clothing from clashing with its deeper brand identity.
Apple employees can be found quickly by customers who need their help, but they still look stylish and trendy – key points for this brand.
Staff Uniform Practical Points
Sizing
Getting the right sized garments for employees is critical for their comfort, and to ensure they look smart. It is particularly important for professional corporate wear which is often fitted to create a tailored look. Once garments have been selected for the corporate clothing range it will be necessary to discuss sizing with each employee, and possibly even measure them, in order to get the best possible results.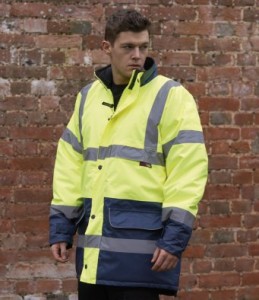 Caring for corporate clothing

If your business requires that employees work in a messy environment, think about how easily your corporate clothing can be washed and ironed and how many outfits your employees will need.

Whatever your trade, it's a good idea to avoid garments that need specialist care such as hand washing or dry cleaning unless you plan to assist with caring for them in some way – for instance, by providing dry cleaning or industrial laundering of all employee uniforms on a regular basis. Many smart, tailored corporate wear items such as shirts and jackets will require ironing to achieve the best look.

Personalisation

Personalising corporate clothing can be useful if you want front-of-house or customer-facing staff to be easily identifiable by their name. It can also help to create an air of friendliness. We call this monogramming and it can be achieved with embroidery or a heat-sea transfer.

Manpacking

Manpacking involves the creation of complete sets of corporate clothing for individuals, which can be packaged up and sent out to a distribution depot or an individual store, or even the employees' homes if required. This option may appeal to you once you are sure which garments and which sizes employees require, as it will save you the job of distributing the clothing to your work force yourself.

Think seasonally

Whether your staff work indoors or outdoors they are unlikely to want to wear identical outfits in summer and winter – so it's important to reflect this in the corporate clothing you choose.

Considering the conditions your staff work in will be especially important if they are often outdoors. You might want to think about providing corporate wear that can be layered, such as t-shirts, sweaters and jackets – so that garments can be added to or taken away from the uniform depending on the temperature.

Costs

Plan your corporate clothing needs, then talk to us about your requirements. Buying in bulk, and selecting the right garments, fabrics and finishes, will help you to find the right corporate clothing solution at the right price.

Remember…

Once you've invested in a range of corporate clothing  for your staff it's important to keep records of which garments have been given out, and to whom. This can be time-consuming and confusing if you don't have a suitable method for recording the information.

Here at Aspect we provide clients with a template spreadsheet to use. It will enable you to record your employees' sizes, where they work and which items of corporate clothing they have received. These records will be important when an employee leaves your business, to ensure that you get back the corporate clothing originally provided.

Keeping an eye on your records is useful, too, as you may see patterns of behaviour emerging over time. For example, people working in a particular role might request replacement corporate clothing more often than others – perhaps indicating that the staff uniform that they are wearing is not hard wearing enough for their needs.

script src="js/tabs/assets/js/responsive-tabs.min.js" type="text/javascript">