Friendly advice 020 8991 1800
sales@corporateclothingwear.com


Polo shirts are the most popular garment for uniforms
Quick Links
Posted by Jill Cartwright on 10/07/2017
Why is the polo shirt the most popular workwear garment?
There are a number of factors that ensure the polo shirt remains the most popular uniform garment.
The unisex polo is the number one selling workwear garment in the UK, closely followed by male/female fit tops. What is not widely known is that the unisex polo is in fact the male fit polo. The female version is cut differently and is more favoured by women is dress sizes 8-16. Although we stock female sizes up to dress size 22 we find women in the 18-22 dress sizes often prefer the unisex version.
Many polo shirts have a longer tail and so is practical and comfortable to wear outside of trousers or skirts. More fashionable styles are offered every year, such as slim fit style, side vents, yoke patch, stand-up collar and cuffed sleeves.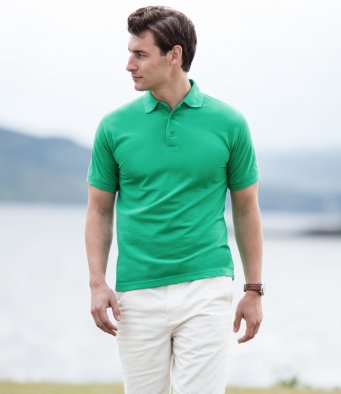 See our full range of polo shirts
Manufactured in over 18 colours you'll be able to find a shade best suited to you corporate branding guidelines. It's also important to select a manufactured that makes both the male and female fit in the colours you need.
New hard hats will be supplied with a safety instructions leaflet, information on how to adjust the size so it fits properly and a manufacturing date stamped into the shell of the helmet. We stock Portwest and DeltaPlus hard hats.
Next is the durability of the workwear polo shirt. A polyester/cotton mix is hardest wearing, 100% cotton is a slightly softer fabric and 100% polyester is best for wicking (hot environments). Whether you select a pique of jersey knit the fabrics are treated and tested to be washed and tumbled dried many times. So specialist polos can be washed in a 90 degree wash. More common is 40 or 60 degree washing which is usually suitable for most wearers.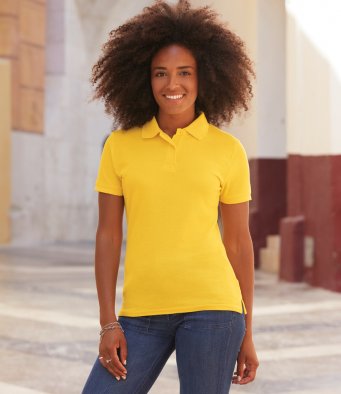 See our full range of ladies polo shirts
There are polo shirts specifically designed for different industries. Hospitality is one where studs instead of buttons are used. And the new technical fabrics ensure there is no lint release so ideal for hi-tec manufacturing.
Hi-viz (enhanced visibility) safety polo shirts are now a common sight on building sites throughout the UK. Available in yellow and GORT orange with reflective strips conform to EN471 and GO/RT 3279 and in breathable wicking fabric.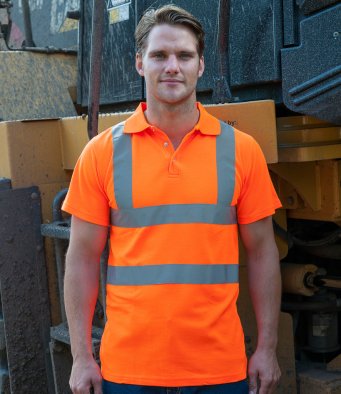 See our full range of hi-vis polos and t-shirts
Branding the polo shirt is essential to get the most from your uniform budget. The polo shirt will take an embroidered logo on the breast position, as well as both sleeves, across the shoulders and the nape of the neck. For larger designs and marketing messages screen print or DTG (direct to garment) printing is most suitable. All these decoration methods are durable and will last the life of the garment.
We stock over 100 polo shirts. Feel free to call the Aspect team on 020 8991 1800 for advice on the most suitable polo shirt for your company and how we can brand it with your company logo.
See our polo shirt range with prices and stock