Friendly advice 020 8991 1800
sales@corporateclothingwear.com


Kustom Kit favourites designed to be embroidered and hardwearing
Quick Links
Posted by Mark Tanner on 18/02/2021
My favourite 2 Kustom Kit workwear jackets
As the saying goes, I like to get down in the weeds. In particular about the garments we sell. I need to understand what the manufactures' products offer, what is suitable for the varied types of customers and how they are supported by deep stock.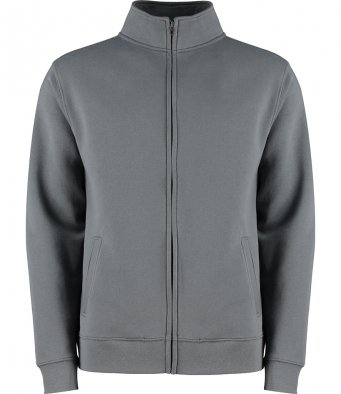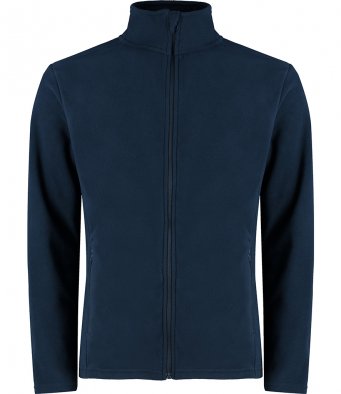 I've selected two garments to highlight in this blog. The first is the full zip sweat jacket K334. Made from 80% cotton/20% polyester and a fabric weight of 280 GSM (grammes per square metre). I particularly like the cadet collar combined with the drop shoulder and cuffed sleeves. Its manufactured in 3 colours: black, dark grey marl and navy blue and in sizes from XS to 2XL.
Here's a link to a video of Kustom Kit's Lois Scrivener giving a quick overview of the K334 sweat jacket.
The second garment is the K902 micro fleece jacket. It's the perfect corporate garment. Well made, durable and stylish. With fleece fabric you can't print on to it so if you want to brand it it'll need to be embroidered. And the 220 GSM fleece is the ideal fabric for a corporate logo positioned on the left breast. In addition, you could have additional brand logos embroidered on the sleeves, nape of neck or across the back. This jacket is manufactured in the two most popular colours ordered in the corporate clothing/workwear market, namely black and navy. The sizes offered are from XS to 3XL. I like that this fleece jacket as it's not one of those baggy and box shaped budge fleece jackets.
I'm a fan of Kustom Kit. They support their range of corporate clothing with high stock levels and regularly bring out new styles. Their staff are friendly and their customer service team is attentive and act quickly to any question or issues.
Click to see the full range of Kustom Kit with prices and stock
To find out more about the Kustom Kit range please call Mark or David on 020 8991 1800 or chat to us online or email at sales@corporateclothingwear.com.