Friendly advice 020 8991 1800
sales@corporateclothingwear.com


How do I get my staff to wear company uniform when not at work?
Quick Links
Posted by David Wilton on 05/07/2017
How to get your staff to wear your uniform when not at work
Supplying workwear to your staff is an investment you make in your company and your staff. They'll wear the clothing on the way to work, during the working day and on the way home from work.
So how can you get your workers to happily wear your corporate clothing when not working? The answer is simple. Provide them with something that they will want to wear.
That garment is a softshell jacket. Here at Aspect Corporate Clothing our customers have told us their staff tell them they wear the jackets all the time. This is because the jackets are lightweight and super comfortable to wear, have a great feel and fit and can be embroidered in a subtle way so your staff won't feel like a walking advert.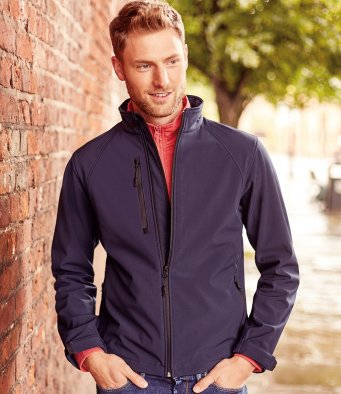 There are many manufacturers that make softshell jackets in many colours and a wide range of sizes. And with male and female fits they will fit well and look great on. Another benefit is that they are easy to wash and come out of the tumble dryer looking brand new every time
My personal favourite is the 140M (male sizes XS – 4XL) and 140F (female sizes 8-22) from Russell Collection. I've had two of these and have loved wearing them and I happily wear them at the weekend when I watch football, go to the pub or long country walks.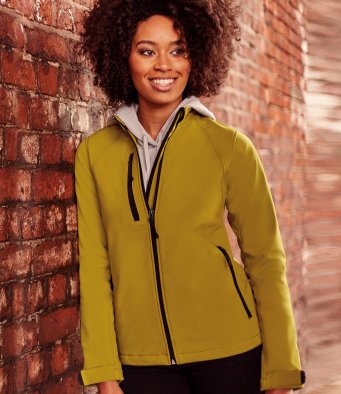 For advice on the alternatives to polo shirts for ladies please call the Aspect team on 020 8991 1800 or view the clothes online See more softshell jackets.