Friendly advice 020 8991 1800
sales@corporateclothingwear.com


How to choose the right work shirts for your company
Quick Links
Posted by Mark Tanner on 06/03/2019
Stylish modern work shirts for men and women.
This guide will help you select shirts that are right for your business and workwear/corporate clothing your staff will want to wear not just have to wear.
Poplin is perhaps the most common corporate clothing shirts fabric.
Oxford is the weave. People often use the term Oxford shirts to mean button down collar. This is not the case as on Oxford weave shirt can me manufactured in any style.
Twill is a hard wearing weave with diagonal parallel ridges. Shirts are blouses are usually made in a heavier weight fabric, easy to iron and perfect for corporate clothing situations that require smartness and durability.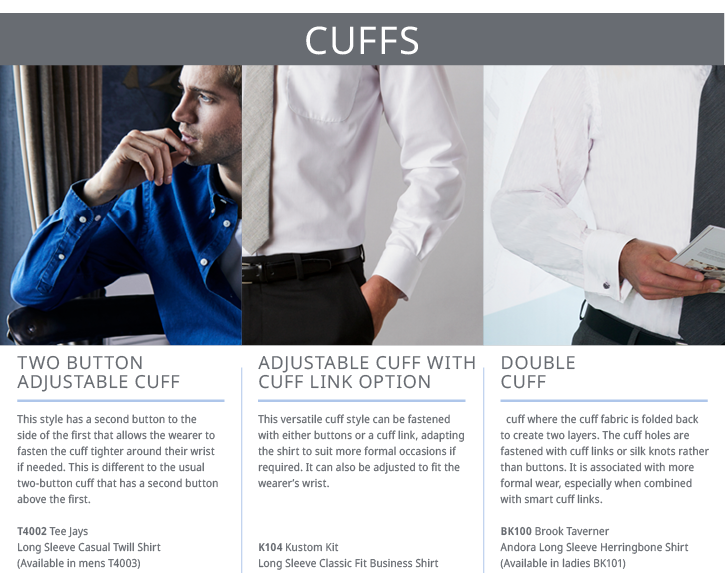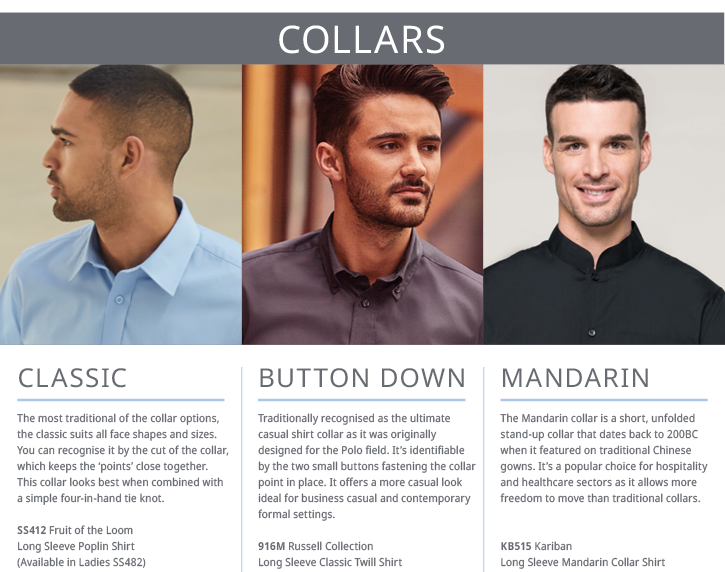 Collars is another question we ask customers. Some have a preference often depending if a tie will be worn. Other no personal preference. The four main types are button down, classic, cut-away and Mandarin.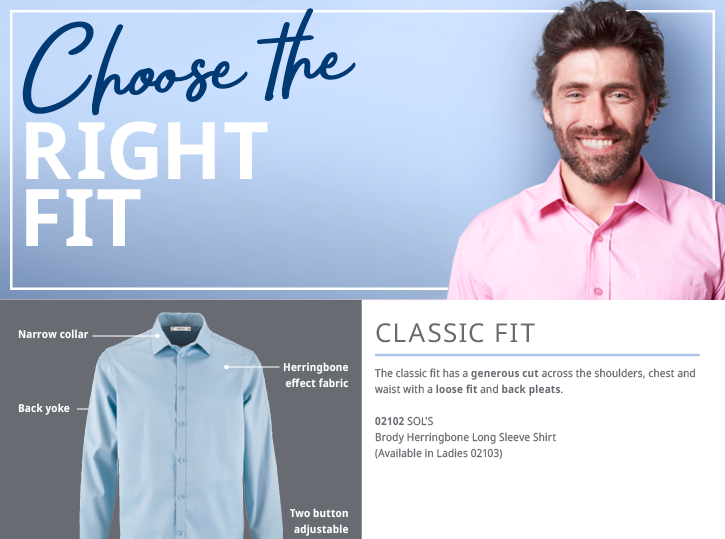 View our full range of shirts and blouses See full range with prices
For high quality long and short sleeve shirts talk to us. For a discussion about your corporate clothing work shirt requirements please call Mark or David on 020 8991 1800 or email us at sales@corporateclothingwear.com.