Friendly advice 020 8991 1800
sales@corporateclothingwear.com


Hi-vis workwear - proctecting your staff
Quick Links
Posted by Jill Cartwright on 08/08/2017
The hi-vis clothing story so far.
It was invented by American, Bob Switzer, injured in an industrial accident during the 1930s ended his ability to become a doctor. Whilst recuperating, he developed a fluorescent paint and then worked-out how to make it into safety clothing.
"It's yellow, it's ugly, it doesn't go with anything, but it could save your life" the designer Karl Lagerfeld appeared in a French public information campaign attired in a fluorescent waistcoat above this slogan.
High-visibility clothing first came to the UK in 1964 when it was trialled by railway maintenance workers in Glasgow. The 1974 Health and Safety At Work Act and 1992's Personal Protective Equipment At Work regulations (PPE) - both of which required employers to guard against potential industrial hazards - ensured its proliferation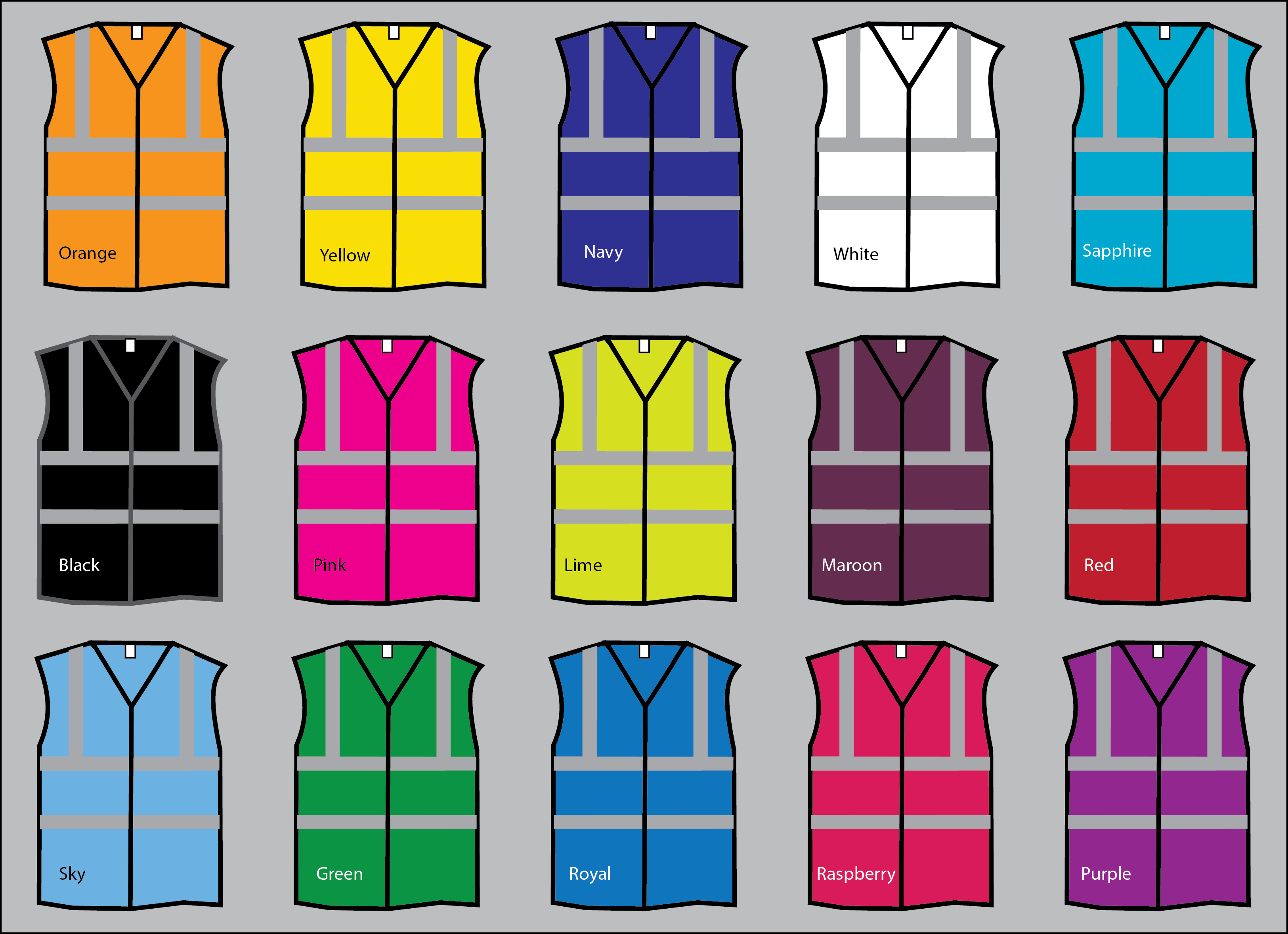 Its popularity grew at the workplace in tandem with motorcycle riders conscious that they would be more visible and less likely to be hit by car and truck drivers if they could be seen better.
Today the humble hi-vis vest (waistcoat) is ubiquitous in numerous work settings. Construction sites won't allow anyone to enter the site without a hi-vis vest, hard hat and safety boots. Likewise many distribution centres won't permit anyone on to the premises without a hi-vis vest and that includes drivers making deliveries.
We've all seen workers on the roadside in yellow hi-vis and rail workers in orange hi-vis. Construction generally prefers yellow (Conforming to EN471: class 2) while rail operators are required to wear orange (conforming to GORT specification). At music festivals you'll see security staff wearing hi-viz vests and bomber jackets and a recent move in different colours. Not long ago orange and yellow were the only two options but now we stock 20 colours including paramedic green pink, red and 3 shades of blue. These colour variants are often used at festivals, events, product launches, clubs and even hen parties.
In August 2011 the BBC wrote an interesting article on the rise of hi-vis clothing
Aspect can offer advice on the safety requirements for a specific task or site plus hundreds of other PPE workwear and safety uniform. Contact David on 020 8991 1800. See all our hi-vis clothing